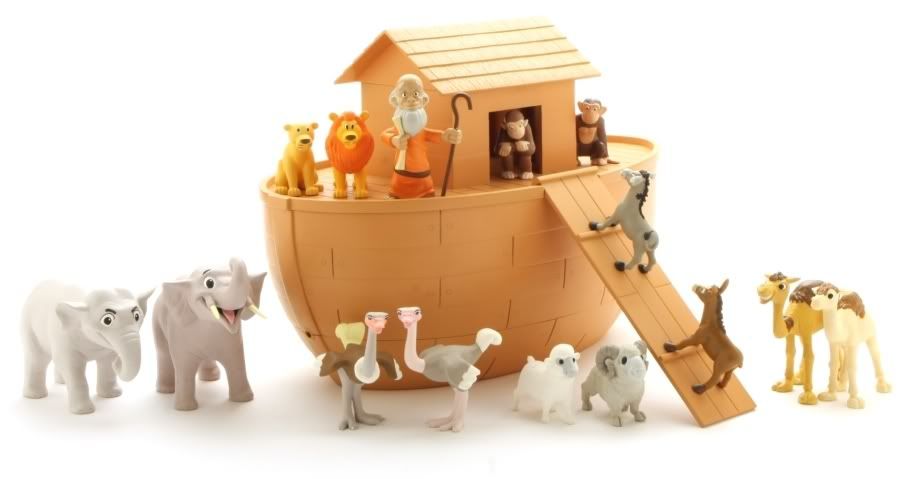 This is the second product I have gotten to review from
one2believe
and it was no disappointment either. This
Tales of Glory Noah's Ark Set
has been so much fun! My daughter has really enjoyed playing with it and it's a great way to introduce the story of Noah's Ark to her.
There are 7 sets of animals (both male and female) included with Noah and a big ark. The animals are really cute and it is very easy to tell which is the male and female. I really like the fact that the top of the ark comes off and the animals can be stored inside. A huge plus when you are dealing with a set of little animals!
There is a small storybook that comes with this set, which can be read to your child to teach about the story of Noah. This set is a nice way to bring the story alive and make it more realistic and hands-on, which will in turn make it more memorable.
one2believe's products seem to be a good quality and are durable. My daughter has played with this quite a bit and other than Noah's staff being lost (which was our fault), everything is still in great shape.
There are several different sets in the Tales of Glory line, which include a nativity set (
see my other review
) and the Galilee Boat set. There are also some other smaller figurine sets.
To find out more about this product, or other products one2believe has,
CLICK HERE
.
Heidi Miller-Ford