Salem Ridge Press has taken historic and classical children's books, reprinted them, added historical content and definitions, and has put them back into our hands! These books come from the 1800's and early 1900's. I do not know about you, but the thrill of reading a story that my great, great grandparents could have read just makes me want to relish these novels even more.
We had the pleasure of reading The American Twins of the Revolution by Lucy Perkins, Glaucia the Greek Slave by Emma Leslie, and Mary Jane-Her Book by Clara Judson. We were impressed with the historical notes and the definitions in the footer of the pages for the first two books. These were things we referred to often! These two features alone made reading a joy because it brought a whole and complete understanding of what we were reading. We love history in our home and having the background information was priceless.

The stories were wonderful and had great moral character abounding in their pages. A thing lost in most of today's novels. We have to admit that The American Twins of the Revolution was our favorite not only because it was based on a true story but because it showed the courage and patriotism in the people that helped form this great nation. We found ourselves rushing the school day to get to the reading. Not many stories can get us to do that!

There is a quote from this book that I would like to share as it made me stop and think that people back then were not so different in their thoughts and emotions. This quote is from General Priestly to his wife and children:
"It is a time of danger and discouragement, and those are the very times when courage and faith are most needed."
How true this quote is even in the day in which we find ourselves. It makes this book timeless to us.

Glaucia came in a close second with its powerful story of a Greek slave who longs for a God who loves her. You'll find yourself on the brink of tears many times in this book and will anxiously wait for Glaucia to come to know the one, true God.

Mary Jane- Her Book is for the younger readers. Mary Jane (a five-year-old girl) has many adventures with her family. She learns a lot of valuable lessons. This book would really teach little girls about manners, patience, chores, and being a housewife. I found it very enjoyable to read.

If you need wonderful and solid reading material for your children with out the trash that many of today's authors feel they need to put in to make a good story, think of Salem Ridge Press. While some of these books are technically abridged versions, I believe the main story is unchanged. I applaud Salem Ridge Press for their endeavor of seeking out good moral children's stories and republishing them. I urge them to continue forward and will pray the Lord's blessings upon their ministry!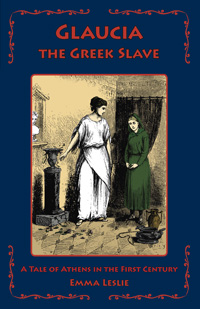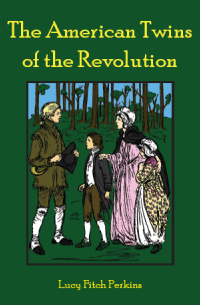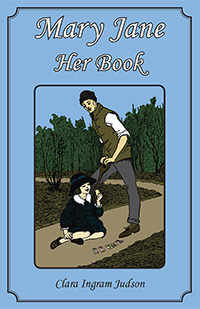 To find out more about the books they offer, go to
http://salemridgepress.com/
. For a complete listing,
click here
.